---
Want to learn more about a future career in massage therapy?
School of Massage
---
About HHMI
---
Let's Talk
---
---
Ready to Start?
A Warm Welcome
Thank you Veterans!
To all of those who have served, and those who continue to serve, we salute you! We appreciate your interest in attending Healing Hands Massage Institute. Getting a professional license at HHMI can help you successfully transition from military life to civilian life. If you have already applied and received your Certificate of Eligibility from the Veterans Affairs office, please fill out our form by clicking below. Otherwise, please read further to learn how you can enroll in HHMI with Veterans benefits!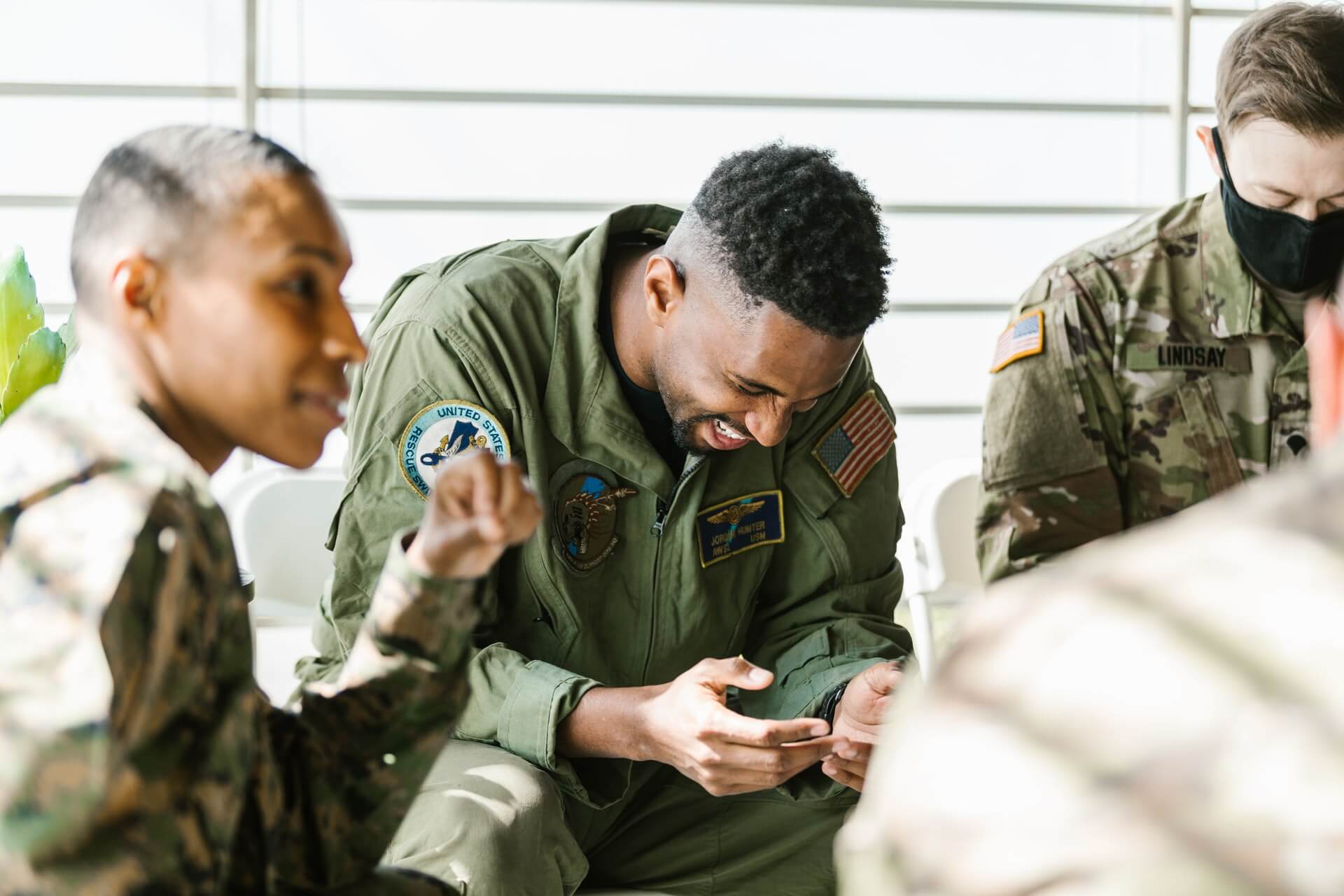 What Happens After I Apply?
The Veterans Administration processing time for an application typically take 30 days. Please verify all information on your application before submitting. You cannot make changes to your application once submitted, but if you have additional questions, please call(888) 442-4551.
---
Tour HHMI
While you wait for the Veterans Affairs office to process your application, come take a tour of Healing Hands Massage Institute and learn about the amazing programs we offer to students, or come experience what a true massage feels like here at HHMI. Schedule a time to come and meet us either atinfo@myhhmi.com or by calling972-234-4224.
Certificate of Eligibility
Once the Veterans Affairs office has accepted your application, you will receive a Certificate of Eligibility. In order for Healing Hands to accept your Veteran Benefits, you must bring your COE to our school. This form verifies that funds for school are pending, even if delayed.
---
Approval
Once you have been approved by the Veterans Affairs office, you must bring your COE form and any other transcripts from past schools you have attended in order to continue the enrollment procedure at Healing Hands Massage Institute.
Fill Out our Form
Are you ready to take the next step towards your massage therapy career? Fill out the form here so we can get in touch with you about our current veterans plans. You may also contact us via phone if you would like to schedule a tour or learn more information about the school.
Need Help?